North Louisiana Counselor Education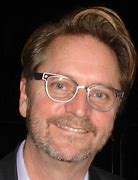 Better Results: Using Deliberate Practice to Improve Therapeutic Effectiveness
With Dr. Scott Miller 
Scott D. Miller, Ph.D. is a co-founder of the International Center for Clinical Excellence, an international consortium of clinicians, researchers, and educators dedicated to promoting excellence in behavior health.  Dr. Miller conducts workshops and training in the United States and abroad, helping hundreds of agencies and organizations, both public and private, to achieve superior results.  He is one of a handful of "invited faculty" whose work, thinking, and research is featured at the prestigious "Evolution of Psychotherapy Conference."  His humorous and engaging presentation style and command of the research literature consistently inspires practitioners, administrators, and policy makers to make effective changes in service delivery. 
Scott is the author of numerous articles and co-author of Working with the Problem Drinker: A Solution Focused Approach (with Insoo Berg [Norton, 1992]), The "Miracle" Method: A Radically New Approach to Problem Drinking (with Insoo Kim Berg [Norton, 1995]), Finding the Adult Within: A Solution-Focused Self-Help Guide (with Barbara McFarland [Brief Therapy Center Press, 1995]), Handbook of Solution-Focused Brief Therapy: Foundations, Applications, and Research (with Mark Hubble and Barry Duncan [Jossey-Bass, 1996]), Escape from Babel: Toward a Unifying Language for Psychotherapy Practice (with Mark Hubble and Barry Duncan [Norton, 1997]), Psychotherapy with Impossible Cases: Efficient Treatment of Therapy Veterans (with Mark Hubble and Barry Duncan [Norton, 1997]), The Heart and Soul of Change (with Mark Hubble and Barry Duncan [APA Press, 1999] and Bruce Wampold [2nd Edition, 2010]), The Heroic Client: A Revolutionary Way to Improve Effectiveness through Client-Directed, Outcome-Informed Therapy (with Barry Duncan [Jossey-Bass, 2000], and Jacqueline Sparks [Revised, 2004]), The ICCE Feedback Informed Treatment and Training Manuals (ICCE Press, 2012), The Cycle of Excellence (Wiley, 2017), Feedback Informed Treatment (APA, 2017), and Better Results: Using Deliberate Practice to Improve Therapeutic Effectiveness (APA, 2020).  

Better Results:
What can mental health professionals do to enhance their performance? Available evidence makes clear that clear that attending a typical continuing education workshop, specializing in the treatment of a particular problem, or learning a new treatment model does little to improve effectiveness.  In fact, studies to date indicate clinical effectiveness actually declines with time and  
experience in the field. The key to improved performance is engaging in deliberate practice. At this workshop, the latest research on deliberate practice will be translated into concrete steps all clinicians can immediately apply in their efforts to achieve better results.
Educational Objectives:
Demonstrate learning of the evidence-base supporting the use of deliberate practice to improve therapeutic effectiveness.
Discuss a valid and reliable method for assessing baseline level of effectiveness.
Discuss a valid and reliable method for identifying performance improvement opportunities unique to each individual practitioner'sclinical practice.
Early Bird Registration paid before April 1, 2022, ONLY
$225.00 Single Day Wednesday or Thursday $275.00 Full workshop
*Lunch Provided Each Day
CEUs: 18 Total
All program applications are currently under review for LMFT CEU approval by the (Louisiana Association for Marriage and Family Therapy) and LPC CEU approval by LCA (Louisiana Counseling Association) and approval for LCSW by LACSW (Louisiana Association of Clinical Social Workers). CERTIFICATIONS
Board Certified Behavior Analyst

Child and Adolescent Psychiatry

Clinical Psychologist

American Board of Psychiatry and Neurology

Licensed Professional Counselor

Licensed Marriage and Family Therapist

AAMFT Approved Supervisor

Licensed Addictions Counselor

Licensed Clinical Social Worker

Licensed Speech Language Pathologist

Licensed Occupational Therapist

Licensed Physical Therapist

Substance Abuse and Mental Health Services Administration