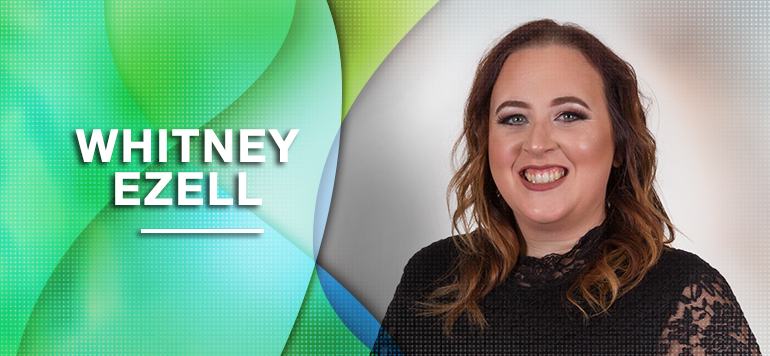 Whitney Ezell,
RLT
---
Monroe Office · Autism Center
---
ABA Therapy · Autism Therapy
---
Whitney Ezell is a Registered Line Tech who works with children with developmental disabilities ages 3-10 to reduce negative behaviors by improving communication skills. Whitney believes that every child should have a chance at success in life no matter what challenges they may face. She aspires to provide the best possible care to children in need of ABA in order to help them to dream big and reach their day-to-day goals.
Whitney worked with various children for 10 years before joining the Autism Center's team in October 2016. Since she began work as a line tech, Whitney has had the privilege of helping a small child with a behavioral diagnosis reduce extreme maladaptive behaviors to an acceptable level resulting in greater achievement in everyday life.
Whitney has completed her RBT training and holds a Bachelor's degree in English from University of Louisiana at Monroe. She plans to obtain her Masters in Education of Foundations of Behavior Analysis in 2018. CERTIFICATIONS
Board Certified Behavior Analyst

Child and Adolescent Psychiatry

Clinical Psychologist

American Board of Psychiatry and Neurology

Licensed Professional Counselor

Licensed Marriage and Family Therapist

AAMFT Approved Supervisor

Licensed Addictions Counselor

Licensed Clinical Social Worker

Licensed Speech Language Pathologist

Licensed Occupational Therapist

Licensed Physical Therapist