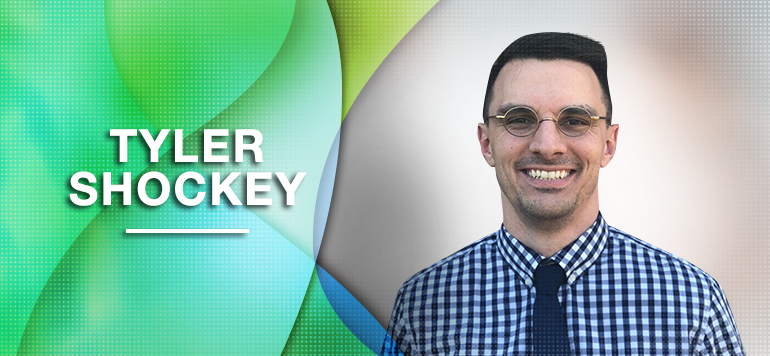 Tyler Shockey,
MA, LPC
---
Ruston Office · Counseling Center
---
Children's Counseling - Family Therapy - Couples Counseling - Depression - Anxiety - Life Changes - Grief & Loss - Anger Management - Behavioral Issues - Abuse
---
Tyler Shockey is a Licensed Professional Counseling (LPC #6232) in the state of Louisiana. He graduated with a Bachelor of Arts in Psychology and a Master of Arts in Clinical Mental Health Counseling from Louisiana Tech University.
Tyler has experience working with people of all ages, from young children to senior citizens. He provides counseling services to individuals with a variety of presenting issues, including but not limited to depression, anxiety, stress, life changes, loneliness, grief, and loss.
He has a passion for working with children and adolescents that experience anger management issues, behavioral issues at home and/or school, anxiety, depression, divorce, self-harm, suicidal ideations, or physical, emotional, or sexual abuse. Tyler has over 8 years of experience working with children, adolescents, and young adults. When working with children, he believes it is important to also empower parents/guardians to understand their capacity in helping children be successful.
Tyler enjoys helping others identify the strengths they already possess and use those strengths to live with all of the confidence, compassion, and integrity of which they are capable. He maintains a counseling style that is sincere, direct, and goal-oriented. He works cooperatively with his clients (who are the experts of their own lives) to help them develop effective communication skills, challenge negative thoughts, and take ownership of achieving the goals they decide to work toward.
He approaches issues using a strengths-based and solution-focused approach. Utilizing this approach allows clients to be empowered through the realization of their ability to create positive change and accomplish self-directed goals. Tyler also uses Cognitive Behavioral Therapy to challenge negative thoughts and understand how those thoughts can lead to negative emotions and/or behaviors. He believes highly in the implementation of practical therapeutic interventions that are research-based. CERTIFICATIONS
Board Certified Behavior Analyst

Child and Adolescent Psychiatry

Clinical Psychologist

American Board of Psychiatry and Neurology

Licensed Professional Counselor

Licensed Marriage and Family Therapist

AAMFT Approved Supervisor

Licensed Addictions Counselor

Licensed Clinical Social Worker

Licensed Speech Language Pathologist

Licensed Occupational Therapist

Licensed Physical Therapist

Registered Nurse

Substance Abuse and Mental Health Services Administration