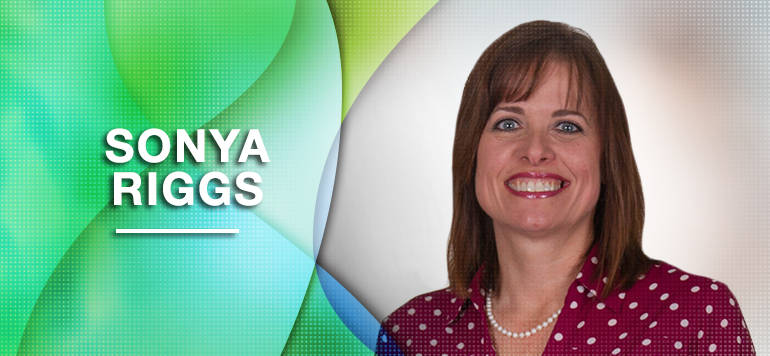 Sonya Riggs,
MA, LPC
---
Monroe Office · Counseling Center
---
Grief & Loss · Depression · Anxiety · Women's Counseling · Teenage Concerns · Trauma Recovery · PTSD
---
Sonya Riggs is a Licensed Professional Counselor (LA#5256) in the state of Louisiana. She has worked with individuals struggling with depression, anxiety, divorce, anger, bipolar disorder, relationship issues, personality disorders, marriage, grief, trauma, self-concept, and addictions. Using an integrated approach, Sonya meets the client where he or she is and together they unravel the tangled yarn of life's issues. The client is viewed as an individual who was uniquely and beautifully crafted and created with love. She has a passion for people and feels their pain in her heart.
Sonya earned a Master of Arts in Professional Counseling from Liberty University and a Bachelor of Science in Nuclear Medicine from the University of Arkansas for Medical Sciences. Sonya has had a long history of serving and helping people having been a nuclear medicine technologist for 17 years prior to becoming a counselor.
Outside of work, Sonya enjoys spending time with her husband and family, playing with her grandchildren, playing with her dogs, crocheting, snow skiing, and hanging out with her friends. She and her husband have six adult children, four grandchildren, four dogs, three cats, and a few tanks of fish. She strives to put God first, family second, and career third. CERTIFICATIONS
Board Certified Behavior Analyst

Child and Adolescent Psychiatry

Clinical Psychologist

American Board of Psychiatry and Neurology

Licensed Professional Counselor

Licensed Marriage and Family Therapist

AAMFT Approved Supervisor

Licensed Addictions Counselor

Licensed Clinical Social Worker

Licensed Speech Language Pathologist

Licensed Occupational Therapist

Licensed Physical Therapist

Substance Abuse and Mental Health Services Administration