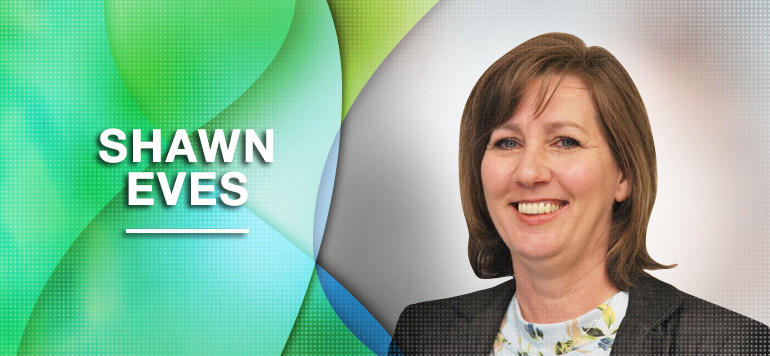 Shawn Eves,
LPC, LAC
---
Clinical Director · Ruston Office · Counseling Center
---
Addictions · Substance Abuse · Trauma and Abuse · Adult Children of an Alcoholic · Co Dependence · Grief & Loss · Depression · Anxiety · Women's Counseling · Teenage Issues
---
Shawn Eves is the Clinical Director of the Ruston Counseling Clinic, a Licensed Professional Counselor (#5271) and a Licensed Addiction Counselor (#1362). She earned a Master's Degree in Clinical Mental Health from University of Louisiana at Monroe and a Bachelor Degree from the University of Louisiana at Monroe in General Studies.
Mrs. Eves began working in addictions at Monroe Addictive Disorder's Center as a counselor in training while pursuing her Master's Degree in Clinical Mental Health. During her time at Monroe Addictive Disorders, she facilitated outpatient groups to address men and women with addictions. She worked closely with probation and parole (parish, state and federal) to provide services to those deemed to have committed a criminal offence as a result of addiction. She also served the Registered Nurse Program to provide services to impaired nurses. Mrs. Eves was asked to facilitate groups at the Blue Water's Program at Richwood Detention Center as part of her employment at Monroe Addictive Disorders. She also served two years as a counselor with 4th JDC Drug Court. After two years with Drug Court, Mrs. Eves felt led to accept a position at Rayville Recovery where she provided inpatient groups to addicted women. She began to realize most of the women entering the program had been abused, raped or molested and this is where she began taking interest in trauma work. While working at Rayville Recovery, she was promoted to Clinical Director after she completed her Master's degree. With an upcoming move to Ruston, she secured a position working as a mental health counselor for the State of Louisiana. While at the State of Louisiana, she provided addiction treatment groups and mental health counseling. She was promoted to project manager/ training coordinator where she worked directly under the Clinical Director for Region 8. While in this position, she served as Interim Clinical Director until the position was filled. She also wrote training courses for Laban's training that covered ethics and mood disorders. Mrs. Eve's noticed that her passion was dwindling and realized she needed to be face to face with the wounded heroes she had been working with in the counseling field. She was hired as a mental health case manager with Vantage Health Plan. She agreed to provide Mental Health therapy two days a week at the Affinity Clinic in Monroe. This position grew to a full time position and this is where she served until joining Family Solutions.
Mrs. Eves has experience working with those that struggle with depression, anxiety, personality disorders, domestic violence, co-dependence, grief, trauma, abuse, addictions and families of individuals with addiction. She has a special interest in working with women specifically those with a history of trauma from physical or sexual abuse. She also has a special place in her heart for those in the LGBQIA population. In all situations, Mrs. Eves believes strongly in the individual's right to make decisions for self and only shines as a beacon of light to help the individual find his/her way. There are no mistakes in life, only opportunities for lessons.
At the Affinity Clinic, Mrs. Eves worked closely with the psychiatrist and is very familiar with the medications used to treat the different mental health diagnosis, but holds the belief that medications are not always that answer to every problem, but are needed for many. If treated with medications, an individual's life satisfaction will increase if the medications are coupled with therapy. Mrs. Eves uses a therapy approach that is catered to the individual, but her primary therapy approach is Cognitive Behavioral Therapy and Person Centered. Although these are her primarily, she has studied, researched, consulted on and implemented many approaches in therapy and will use different modalities to achieve the goal: a healthy mind, body and soul.
Shawn spent most of her life in Monroe, Louisiana until she and her husband moved to Ruston two years ago. She has three daughters; two are bonuses from the marriage. All three girls are trying their wings and she and her husband are establishing their new life in the Ruston area as empty nesters. Shawn loves her flowers, dance, music, poetry, art, meditation, and all things beautiful. She is a member of the Bridge and was part of the first Regin Group and continues to serve in this group. Her hope is to provide a group for teens to address self esteem, family dysfunction and maybe even work with foster children transitioning out of foster care and into the adult community. She loves God, her family, and her dogs (well they are family). She especially loves the people she serves. She says, "There is nothing more beautiful or humbling than watching a person's eyes change from darkness to light"
And her favorite quote is: "Our deepest fear is not that we are inadequate. Our deepest fear is that we are powerful beyond measure. It is our light, not our darkness that most frightens us. We ask ourselves, Who am I to be brilliant, gorgeous, talented, fabulous? Actually, who are you not to be? You are a child of God. Your playing small does not serve the world. There is nothing enlightened about shrinking so that other people won't feel insecure around you. We are all meant to shine, as children do. We were born to make manifest the glory of God that is within us. It's not just in some of us; it's in everyone. And as we let our own light shine, we unconsciously give other people permission to do the same. As we are liberated from our own fear, our presence automatically liberates others." CERTIFICATIONS
Board Certified Behavior Analyst

Child and Adolescent Psychiatry

Clinical Psychologist

American Board of Psychiatry and Neurology

Licensed Professional Counselor

Licensed Marriage and Family Therapist

AAMFT Approved Supervisor

Licensed Addictions Counselor

Licensed Clinical Social Worker

Licensed Speech Language Pathologist

Licensed Occupational Therapist

Licensed Physical Therapist

Substance Abuse and Mental Health Services Administration