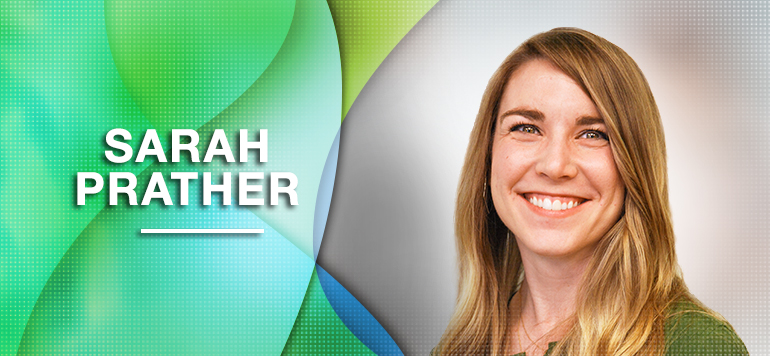 Sarah Prather,
MA, LPC, LMFT
---
Ruston Office · Counseling Center
---
Grief & Loss · Anger Management · Depression · Anxiety · Family Therapy · Marriage Counseling · Pre-Marital Counseling · Children's Counseling · Play Therapy · Teenage Concerns · Infidelity · Divorce Recovery
---
Sarah Prather is a Licensed Professional Counselor (LA # 5033) and Licensed Marriage and Family Therapist (LA # 1201) registered in the state of Louisiana. She graduated with a Masters of Arts in Marriage and Family Therapy from the University of Louisiana at Monroe, and earned a Bachelor of Arts in Family and Child Studies from Louisiana Tech University.
Sarah specializes in counseling individuals, couples, and families. She enjoys working with a wide range of individuals with a variety of presenting issues, including but not limited to depression, anxiety, self-harm, life transitions, and trauma. She particularly enjoys working with couples, families and adolescents. She provides both pre-marital and marital counseling for couples seeking peace, stability and love in their relationship.
She believes in emotional responsibility, openness, and the honest and faithful expression of different opinions in the pursuit of healthy conflict resolution. She enjoys working with families, parents, and teenagers through the broad set of presenting issues that can be supported through counseling both of teenagers on an individual basis, and of parents in the provision of tools and resources for healthy parenting.
Sarah's counseling style is warm, direct, and goal-oriented and focused on the development of healthy communication patterns via emotionally safe and non-judgmental communication. She works alongside clients to support them in seeing themselves and their situations clearly, identify negative and positive life patterns, and develop healthy and effective skills to support the achievement of their self-directed goals.
She believes in approaching issues from a systemic perspective. From this approach, presenting issues are not only individual in nature, but are also deeply connected to the relational interactions and larger systems within which a client lives. These may include existing and past relationships with family, friends, work, and any number of combinations of sophisticated and nuanced relational systems. Sarah believes strongly in the application of practical, research based therapeutic interventions. CERTIFICATIONS
Board Certified Behavior Analyst

Child and Adolescent Psychiatry

Clinical Psychologist

American Board of Psychiatry and Neurology

Licensed Professional Counselor

Licensed Marriage and Family Therapist

AAMFT Approved Supervisor

Licensed Addictions Counselor

Licensed Clinical Social Worker

Licensed Speech Language Pathologist

Licensed Occupational Therapist

Licensed Physical Therapist

Substance Abuse and Mental Health Services Administration