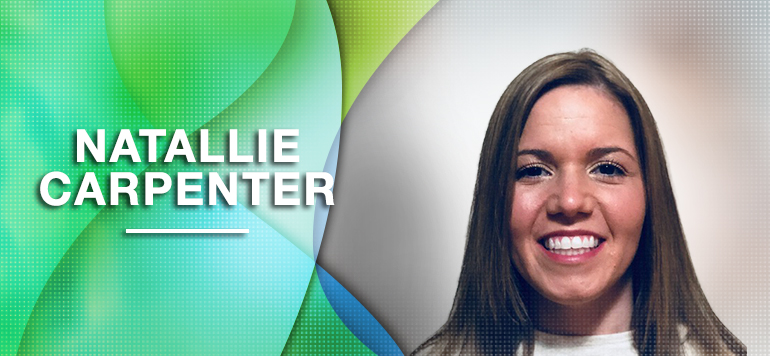 Natallie Carpenter,
BA, SLPA
---
Monroe Office · Ruston Office · Pediatric Therapy
---
Early Intervention · Childhood Apraxia of Speech · Articulation Receptive Language · Developmentally Appropriate Practice · Fluency · Family and Patient Education
---
Natallie Carpenter is a licensed Speech Language Pathologist Assistant in the state of Louisiana. In 2009, Natallie graduated from Louisiana Delta Community College with her Associate degree of Applied Science in Care and Development of Young Children. While working as a paraprofessional for the Ouachita Parish School System, Natallie completed an additional two years of training in Elementary Education. During her time with the Regular Ed. population, Natallie experienced her first collaboration with a Speech Language Pathologist. She saw first-hand the enormous impact communication contributes to a child's overall development. To see a child transform from behavior stricken and completely non-verbal to expressing needs and wants, was life changing. It was at this very moment that Natallie decided to pursue a new direction with her career.
In 2014, Natallie graduated with her Bachelor of Arts in Speech Language Pathology from Louisiana Tech University. She completed an additional 200 hours of supervised clinical work through the University of Louisiana at Monroe. Natallie became licensed as an SLPA in August of 2015. Her work experience includes private practice, outpatient, and public schools. Overall, Natallie's greatest joy comes from the relationships built with patients and families. CERTIFICATIONS
Board Certified Behavior Analyst

Child and Adolescent Psychiatry

Clinical Psychologist

American Board of Psychiatry and Neurology

Licensed Professional Counselor

Licensed Marriage and Family Therapist

AAMFT Approved Supervisor

Licensed Addictions Counselor

Licensed Clinical Social Worker

Licensed Speech Language Pathologist

Licensed Occupational Therapist

Licensed Physical Therapist