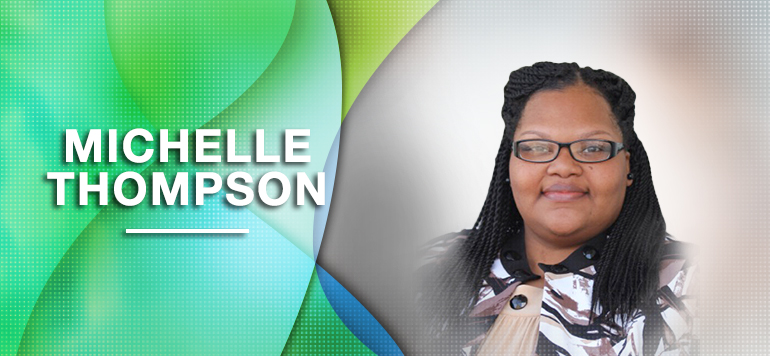 Michelle Thompson,
RLT
---
Monroe Office · Autism Center
---
ABA Therapy · Autism Therapy
---
Michelle Thompson is a Registered Line Technician who works with young children diagnosed with Autism Spectrum Disorder and other behavioral disorders and developmental disabilities. She uses ABA techniques such as natural environment teaching, discrete trial training, and mand training to target and modify maladaptive behaviors and improve functional communication skills. Michelle believes that every child has the ability to learn, but sometimes you have to change the way you teach to provide the best learning environment for each child to thrive.
Michelle has worked with children in various settings for 15 years before joining the staff at the Autism Center. This career change inspired her to continue her education and training in the field of ABA. She will follow steps to earn her bachelor's degree and become a certified BCaBA so she can continue to create and foster positive learning environments. CERTIFICATIONS
Board Certified Behavior Analyst

Child and Adolescent Psychiatry

Clinical Psychologist

American Board of Psychiatry and Neurology

Licensed Professional Counselor

Licensed Marriage and Family Therapist

AAMFT Approved Supervisor

Licensed Addictions Counselor

Licensed Clinical Social Worker

Licensed Speech Language Pathologist

Licensed Occupational Therapist

Licensed Physical Therapist