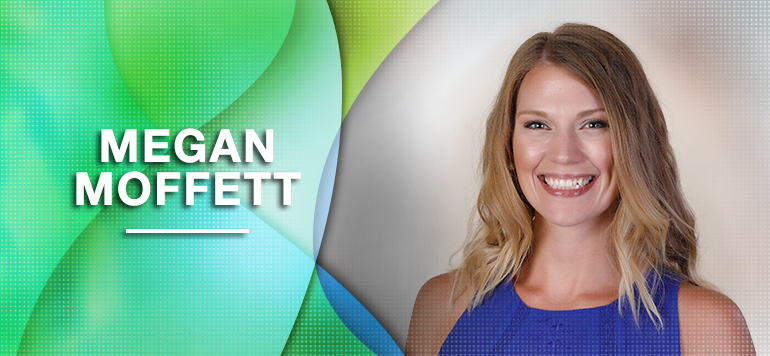 Megan Moffett,
LBA, BCBA
---
Monroe Office · Autism Center
---
ABA Therapy · Autism Therapy
---
Megan is a Licensed Behavior Analyst in the State of Louisiana. She is also a Board Certified Behavior Analyst. Megan and her husband Mike reside in Jena, Louisiana with their five children. Elli (7),Cam (6), Fynn (5), Emery (4), and Easton (3).
Megan graduated from the University of Cincinnati 2016 with her Masters Degree of Education in Behavior Analysis. Megan previously worked as a Registered Line Technician and Lead Therapist for three years prior to completing her certification. This experience allowed her to build her background and knowledge of ABA and it's effectiveness for children and their families.
Megan is a proud alumni of Louisiana Tech University where she completed her Bachelors degree in 2011. She majored in Elementary Education with an additional area of concentration in Special Education of children with mild and moderate disabilities. Her love of passion for children with Autism and other needs blossomed after time in the classroom with students of severe and profound diagnoses. She found quickly that this is where her heart belonged and chose to pursue her dream of being an LBA.
Megan is very familiar with the importance of incorporating skills that benefit children, families, and teachers alike having spent years in the LaSalle Parish School System, and of course due to managing her own young family. She looks forward to the future and the blessings to come. CERTIFICATIONS
Board Certified Behavior Analyst

Child and Adolescent Psychiatry

Clinical Psychologist

American Board of Psychiatry and Neurology

Licensed Professional Counselor

Licensed Marriage and Family Therapist

AAMFT Approved Supervisor

Licensed Addictions Counselor

Licensed Clinical Social Worker

Licensed Speech Language Pathologist

Licensed Occupational Therapist

Licensed Physical Therapist