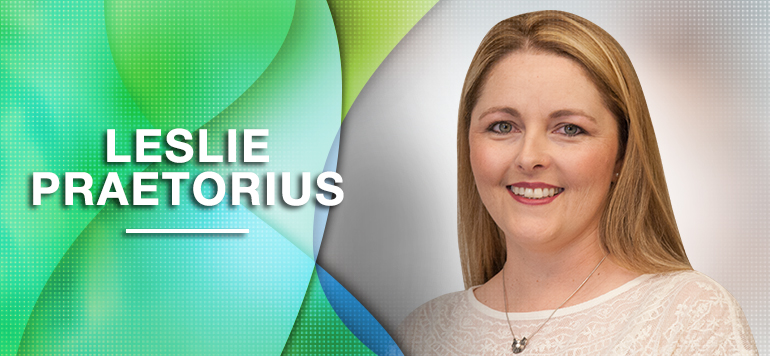 Leslie Praetorius,
LBA, BCBA
---
Monroe Office · Autism Center
---
ABA Therapy · Autism Therapy
---
Leslie Praetorius is a Licensed Behavior Analyst in the state of Louisiana. She is a Board Certified Behavior Analyst. She has a B.A. in Psychology from the University of Louisiana at Monroe and received her M.Ed. in Curriculum and Instruction with an emphasis in Autism Studies from the University of Massachusetts Lowell.
Leslie has worked with individuals on the spectrum since 2010. Her interest in Autism was sparked at the early age of fifteen, when her eldest niece was diagnosed. Leslie decided at this time to begin learning all she could about Autism and to pursue a career where she could make a positive impact on the lives of individuals on the spectrum.
She is originally from Oak Grove and still resides there with her husband and son. They enjoy spending time together working on their farm. CERTIFICATIONS
Board Certified Behavior Analyst

Child and Adolescent Psychiatry

Clinical Psychologist

American Board of Psychiatry and Neurology

Licensed Professional Counselor

Licensed Marriage and Family Therapist

AAMFT Approved Supervisor

Licensed Addictions Counselor

Licensed Clinical Social Worker

Licensed Speech Language Pathologist

Licensed Occupational Therapist

Licensed Physical Therapist