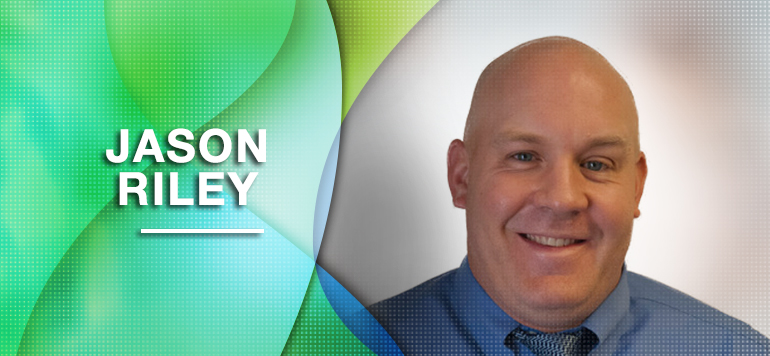 Jason Riley,
MPT, ATC, LAT, CKTP
---
Monroe Office · Ruston Office · Pediatric Therapy
---
Physical Therapy · Orthopedic Injuries · Neuro-muscular Disorders · General Debility
---
Jason is a Licensed Physical Therapist (LA 05056R) who has been practicing in several areas of physical therapy involving different population of patients. He has primarily been working in outpatient clinics during his career, seeing patients with orthopedic injuries, neuro-muscular disorders, and general debility. Jason is also a Nationally Certified Athletic Trainer as well as a Licensed Athletic Trainer with the Louisiana State Medical Board. He has spent the majority of his career practicing both Physical Therapy and Athletic Training in the state of Louisiana. Jason has been married for 14 years to his wife, Kelly, and together they have two children, Palmer (9) and Ashlin (1).
Jason completed all required hours to receive his Bachelor's in Exercise Science from Auburn University. While at Auburn University, he also performed 2030 student volunteer hours in the Sports Medicine department to help him better understand how the body works, and was able to obtain his National Athletic Trainer Certification through an apprenticeship program. After receiving his Bachelor's degree, Jason attended the University of South Alabama where he received a Master's in Physical Therapy. While at the University of South Alabama, he was able to experience physical therapy in multiple areas, including neuro-muscular deficits, pediatrics, cardio-pulmonary, as well as general orthopedics. He was also able enhance his skills through clinical rotations in a hospital, inpatient, and outpatient settings.
Jason began his practice working in an outpatient setting in Crowley, Louisiana, where his primary responsibility was providing both Athletic Training and Physical Therapy to adolescents from local middle and high schools. These treatments included evaluation of physical deficits, establishing a treatment plan, providing manual therapy to soft tissue deficits, strengthening muscle deficits, as well as returning them to their previous level of function. Since leaving Crowley, Jason has worked in a variety of settings, including outpatient, nursing home, home health, and sports medicine. Over the past 13 years, he has been providing physical therapy to patients of all ages in the Northeast Louisiana area, with the last 6 years focused on outpatient therapy for patients ages 10-98.
Jason has more than 16 years of experience working with patients of all ages. He continues to stay educated on the latest treatment techniques such as myofascial release and postural restoration, which he applies to his patients. He now wishes to focus his career more on pediatrics as he feels that children are the gateway to the future, and that every child should have an equal opportunity to do what they want in life. CERTIFICATIONS
Board Certified Behavior Analyst

Child and Adolescent Psychiatry

Clinical Psychologist

American Board of Psychiatry and Neurology

Licensed Professional Counselor

Licensed Marriage and Family Therapist

AAMFT Approved Supervisor

Licensed Addictions Counselor

Licensed Clinical Social Worker

Licensed Speech Language Pathologist

Licensed Occupational Therapist

Licensed Physical Therapist