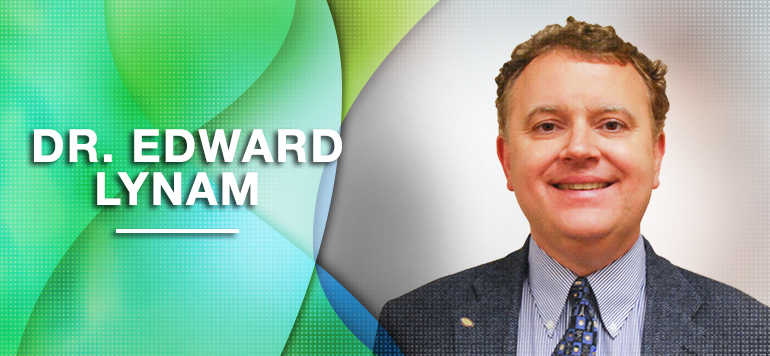 Dr. Edward Lynam,
MD, Child Psychiatrist
---
Monroe Office · Ruston Office · Pediatric Therapy · Counseling Center
---
Medication Management · ADHD · Autism · Anxiety · Mood Disorders
---
Dr. Edward Lynam, MD completed undergraduate studies and medical school at Case Western Reserve University in Cleveland, completing these in 1989. He then completed residency training in general and child psychiatry at Western Psychiatric Institute and Clinic at the University of Pittsburgh in 1994. This is considered one of the top centers for psychiatric research, teaching, and clinical care in the country. Since then, he has devoted his career to the treatment of children, adolescents, and young adults.
Following his training, Dr. Lynam practiced in a rural area of southeastern Ohio for 12 years. He was medical director of several clinics and worked as a member of a team of professionals providing care to a wide range of childhood onset mental health disorders. He taught medical students at Ohio University in Athens. In 2006, he relocated to Reno, Nevada, where he taught at University of Nevada, Reno, and participated as medical director or consultant for a number of clinics in Reno. While there, he published his first book. He has moved to Ruston in 2016, following his wife's appointment as an assistant professor at LA Tech.
Dr. Lynam's approach is always directed at restoring and maintaining children on a healthy developmental path so that they can have optimal functioning as young adults. His experience helps assure that medication interventions are used only when needed as part of the overall treatment plan.
Dr. Lynam and his wife have 5 sons and 2 daughters. Two of his adult children already have their doctorate degrees, and one has special needs. He enjoys free time with his family, reading, hiking, cooking, traveling, and learning. CERTIFICATIONS
Board Certified Behavior Analyst

Child and Adolescent Psychiatry

Clinical Psychologist

American Board of Psychiatry and Neurology

Licensed Professional Counselor

Licensed Marriage and Family Therapist

AAMFT Approved Supervisor

Licensed Addictions Counselor

Licensed Clinical Social Worker

Licensed Speech Language Pathologist

Licensed Occupational Therapist

Licensed Physical Therapist