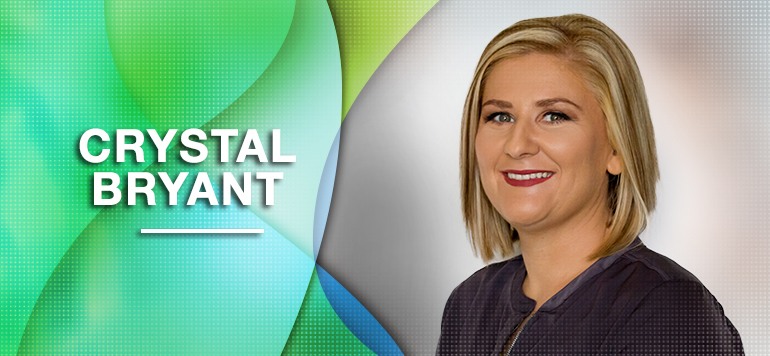 Crystal Bryant,
RLT
---
Monroe Office · Autism Center
---
ABA Therapy · Autism Therapy
---
Crystal Bryant is a Registered Line Technician in the state of Louisiana who works with young children with developmental disabilities and behavioral disorders. She utilizes procedures of Behavior Analysis including Discrete Trial Teaching and Differential Reinforcement in an effort to reduce maladaptive behaviors that can interfere with the client's ability to learn while improving their quality of life.
Crystal has a passion for working with children and believes she can make a difference in each child's life. She believes everyone should have the opportunity to succeed regardless of their disability and is honored to have the opportunity to help them reach their goals so that they can achieve their independence and succeed in life.
Crystal is amazed by the field of ABA because she has witnessed the hope and positive outcomes it provides to the lives of each client and his/her families every day. CERTIFICATIONS
Board Certified Behavior Analyst

Child and Adolescent Psychiatry

Clinical Psychologist

American Board of Psychiatry and Neurology

Licensed Professional Counselor

Licensed Marriage and Family Therapist

AAMFT Approved Supervisor

Licensed Addictions Counselor

Licensed Clinical Social Worker

Licensed Speech Language Pathologist

Licensed Occupational Therapist

Licensed Physical Therapist