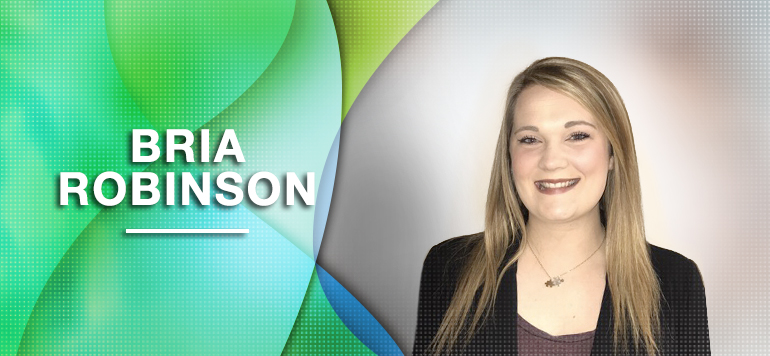 Bria Robinson,
BCBA, LBA
---
Ruston Office · Autism Center
---
ABA Therapy · Autism Therapy
---
Bria is a Board Certified Behavior Analyst who is licensed to practice in the state of Louisiana. In addition to working as an LBA, Bria serves as the Clinical Director of the Ruston clinic.
Bria holds a Bachelor's Degree in Psychology from Louisiana Tech University and obtained her Master's of Education in Foundations in Behavior Analysis from the University of Cincinnati in December 2017.
Bria believes that each and every human being, regardless of any disabilities, has a potential waiting to be surpassed. Bria has witnessed first-hand the positive outcomes that Applied Behavior Analysis can provide and therefore strives to provide the extra love, guidance, and instruction each individual child needs in order to succeed in all aspects of their life.
Bria worked for 4 years as a Personal Care Attendant for children with Down Syndrome as well as various other developmental disabilities before she joined the team at the Autism Center in April, 2016.
Since being employed at the Autism Center, Bria has had the privilege of experiencing a child's very first word, witnessing children who once never acknowledged peers learn to engage in laughter with others as they play, and has had the honor of providing a helping hand as a child conquers her fears of loud noises and physical contact. CERTIFICATIONS
Board Certified Behavior Analyst

Child and Adolescent Psychiatry

Clinical Psychologist

American Board of Psychiatry and Neurology

Licensed Professional Counselor

Licensed Marriage and Family Therapist

AAMFT Approved Supervisor

Licensed Addictions Counselor

Licensed Clinical Social Worker

Licensed Speech Language Pathologist

Licensed Occupational Therapist

Licensed Physical Therapist