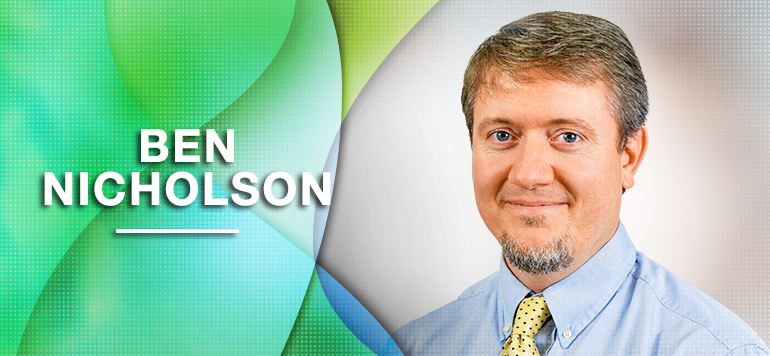 Ben Nicholson,
SSP, LBA, BCBA
---
Monroe & Ruston Offices · Autism Center · Pediatric Therapy · Counseling Center
---
ABA Therapy · Autism Therapy
---
He is a Certified School Psychologist with the Louisiana Department of Education, a Board Certified Behavior Analyst (Certification # 1-14-15215), and a Licensed Behavior Analyst (License #L-063) with the Louisiana Behavior Analyst Board. Ben has been married for 11 years to his wife Angie. Together they have 3 children, Logan (6), Finn (5), and Arabella (4).
Ben completed a 72 academic semester hour Specialist Degree in School Psychology from the University of Louisiana at Monroe, a National Association of School Psychologists (NASP) approved program.
He completed a Masters degree in Psychology in route to obtaining his Specialist Degree in School Psychology and has maintained an interest and passion in research and treatment on Attention Deficit Hyperactive Disorder and Developmental Disabilities. While at ULM, Ben conducted research on the correlation between ADHD symptoms and media devices such as the internet, cell phones, and television.
Ben gained his experience working with adolescents at the United Methodist Childrens Home in Ruston, LA, where he worked as an Assistant Supervisor in the Emergency Shelter Care Program as well as the Changing Attitudes and Behavior Program. Ben then served as the Director of Youth Ministries at St. Paul's United Methodist Church in Monroe, LA for 9 years where he provided guidance to families and teens.
In practice, Ben worked as a Certified School Psychologist in Richland Parish for 6 years where he provided psycho-educational assessment, counseling, behavior therapy, and consultation to students and staff.
When it comes to knowing his way around the school system, Ben is the expert! While working in Richland Parish School District, he conducted evaluations to assess Louisiana Bulletin 1508 eligibility for special education services and is well versed in school law. Ben has served on several School Building Level Committees (SBLC) where he provided expertise and assistance to teachers, principals, and families seeking help at the school level.
Ben has more than 15 years of experience working with children and families. He continues to remain on the cutting edge of behavior therapy by attending various local and national conferences. Ben wishes to remain active in research through his local alma maters and provide support to those wishing to gain knowledge in the area of applied behavior analysis.
"It is our goal to help struggling families and provide services that make a difference. We are not looking to gain clients, we are looking to build relationships." CERTIFICATIONS
Board Certified Behavior Analyst

Child and Adolescent Psychiatry

Clinical Psychologist

American Board of Psychiatry and Neurology

Licensed Professional Counselor

Licensed Marriage and Family Therapist

AAMFT Approved Supervisor

Licensed Addictions Counselor

Licensed Clinical Social Worker

Licensed Speech Language Pathologist

Licensed Occupational Therapist

Licensed Physical Therapist