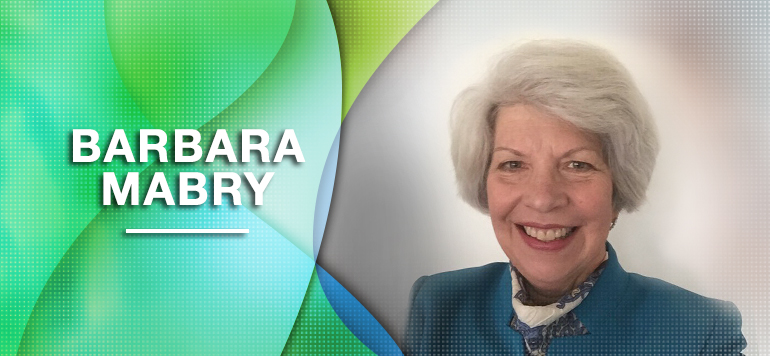 Barbara Mabry,
LPC
---
Monroe Office · Counseling Center · CenturyLink Center
---
Barbara Mabry is a Licensed Professional Counselor (#2920) in the state of Louisiana and has enjoyed a 23-year career as a counselor after achieving her Master's degree in counseling from ULM in 1995. Barbara worked many years in the field of addiction as well as mental health issues which benefit from counseling such as depression, grief, anger management, family discord, couples and family therapy, stress management, life and health management as well as coaching for a sense of well-being and life balance.
One of Barbara's strengths has been the ease with which she can "meet people where they are at" and create a safe and comfortable environment for therapy sessions.
Barbara grew up in Monroe and has lived in several interesting cities including Dallas, Atlanta, New Orleans and Minnesota with time spent in New York and the Oregon coast. These experiences have given her an appreciation and respect for different cultures when working with clients.
Barbara has a home and family in the Monroe area and loves to walk her dog on the levee, garden,and ride her bike. Barbara and her husband share their time with family in Wisconsin on the family cattle farm as well as in Louisiana. CERTIFICATIONS
Board Certified Behavior Analyst

Child and Adolescent Psychiatry

Clinical Psychologist

American Board of Psychiatry and Neurology

Licensed Professional Counselor

Licensed Marriage and Family Therapist

AAMFT Approved Supervisor

Licensed Addictions Counselor

Licensed Clinical Social Worker

Licensed Speech Language Pathologist

Licensed Occupational Therapist

Licensed Physical Therapist