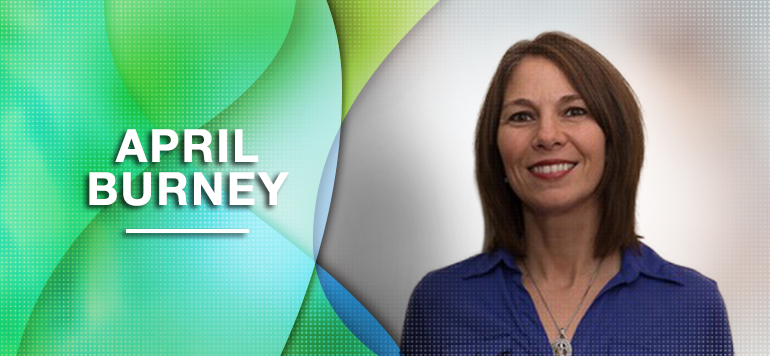 April Burney,
PTA
---
Monroe Office · Ruston Office · Pediatric Therapy
---
April Burney is a Licensed Physical Therapist Assistant who enjoys working with children of all ages. April believes in the potential of all children and wants to see them thrive. April works to help children increase their strength and abilities to increase their independence and full potential in life.
April is a 2014 graduate of South Ark Community College. Prior to furthering her education as a Physical Therapist Assistant, April worked as a Licensed Massage Therapist. April has an understanding of how the body and the muscular and nervous systems work, and strives to help all children achieve age-appropriate milestones. April has also worked with the geriatric population in a nursing home setting. She has a love for people and for helping others.
April is a life-long native of Farmerville, LA. She enjoys spending time with her son, Paxton, whether it is at the ballpark, enjoying the outdoors, playing board games, or going on new adventures. CERTIFICATIONS
Board Certified Behavior Analyst

Child and Adolescent Psychiatry

Clinical Psychologist

American Board of Psychiatry and Neurology

Licensed Professional Counselor

Licensed Marriage and Family Therapist

AAMFT Approved Supervisor

Licensed Addictions Counselor

Licensed Clinical Social Worker

Licensed Speech Language Pathologist

Licensed Occupational Therapist

Licensed Physical Therapist

Substance Abuse and Mental Health Services Administration