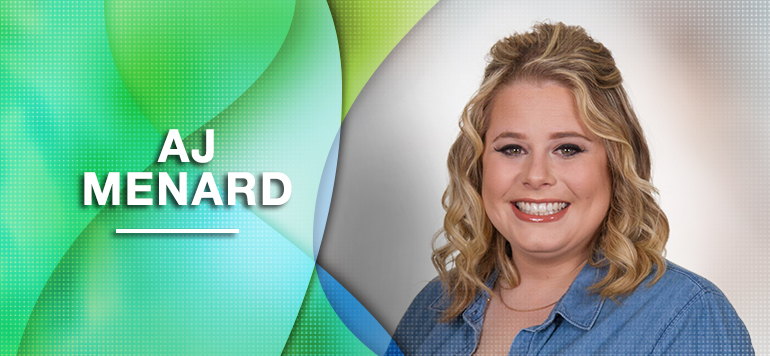 Aj Menard,
RLT
---
Monroe Office · Autism Center
---
ABA Therapy · Autism Therapy
---
AJ Menard is a Registered Line Technician in the state of Louisiana who works with children from ages 2-6 with developmental disabilities and behavioral disorders. She uses procedures such as Discrete Trial Teaching, Mand Training, Natural Environment Teaching, and Social Skill Training in order to improve the quality of life of her clients.
AJ believes that the children she works with are capable no matter what labels have been placed on them. Her goal is to make sure that each client that walks in the clinic gains everything possible.
She is willing to go over and beyond to make sure they get the best therapy possible. Mrs. Menard worked at Claiborne Christian Preschool as a Preschool teacher for 5 years. Working at the Autism Center since January 2016, AJ has seen clients overcome many obstacles such as communication and social issues. She believes ABA is life changing for not only the clients but their parents as well.
AJ has a Bachelor's degree in General Studies with a focus on Social Science from the University of Louisiana at Monroe and is currently pursuing her Masters of Education in Foundations of Behavior Analysis at the University of Cincinnati. Mrs. Menard aspires to become a Licensed Behavior Analyst and will continue serving children at the Autism Center of North Louisiana. CERTIFICATIONS
Board Certified Behavior Analyst

Child and Adolescent Psychiatry

Clinical Psychologist

American Board of Psychiatry and Neurology

Licensed Professional Counselor

Licensed Marriage and Family Therapist

AAMFT Approved Supervisor

Licensed Addictions Counselor

Licensed Clinical Social Worker

Licensed Speech Language Pathologist

Licensed Occupational Therapist

Licensed Physical Therapist